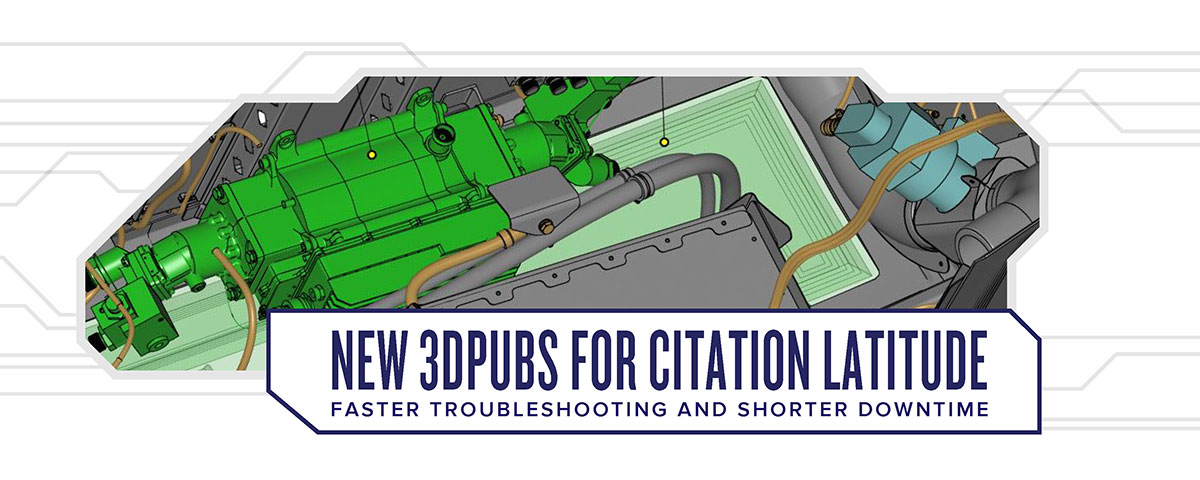 We've created fully interactive 3D manuals for your maintenance team. Available now: Navigate the wiring on the CESSNA CITATION LATITUDE aircraft with over 2,900 fully interactive 3D reference designator locators accessible via the Wiring Diagram.

Coming soon to all new models: Interactive 3D graphics with animated maintenance steps and color-coded parts in the Maintenance Manual, Illustrated Parts Catalog and Wiring Diagrams. Now your crew can perform service faster and more accurately, reducing downtime.

3D VISUAL AIDS
Technicians can zoom, pan and rotate realistic 3D graphics of aircraft wiring components.
FASTER TROUBLESHOOTING
Instantly locate replacement hardware and minimize guesswork.
SHORTER DOWNTIME
3DPUBS makes the maintenance process more efficient, getting you back in the air faster.
INSTANT ONLINE ACCESS
No downloads, software or special equipment required. Just log in to your 1View account.